ALOHA Moving Forward in a New Normal
Covid 19 pandemic has had a major impact on how ALOHA members meet. Since March of 2020 we have made several changes at ALOHA Center. We learned how to have our meetings virtually and are now welcoming members in person! You may attend our Tuesday Peer Discussion group via Zoom or in person.

We added a Book Readers Club, a Vet2Vet Peer Group, and further brought into the ALOHA program is out Tinnitus Peer Discussion Group.

We have begun opening the center more and ask that you contact our office prior to your visit. We have equipped ourselves with hybrid meetings; where some patrons are in ALOHA's conference room and others are on Zoom which is shown on the big Smart Screen. We connected the loop system so that what was said in the room could be heard by all on Zoom. The quality of sound was rated excellent by those on Zoom—probably the result of higher quality of the mics and the clarity of the Loop signal.

If you are interested in attending a regular hybrid meeting for the Tuesday Peer Group, please call or email the office indicating your interest. The ALOHA Center has disposable clear masks which you may have to use during the meeting and to take-home with you.

The ALOHA Book Readers Club will remain a virtual meeting, since so many participants live outside the area.

The ALOHA Center remains open during office hours for appointments of demos, to pick up supplies, or drop off donations. Watch the website and possible email alerts for updates.

We need volunteers to help with the Finding Your Hearing newsletter. Writing stories, interviews, gathering information, and proof reading are examples of what we need. Please let us know how you would like to work with ALOHA and share your ideas.
Tell your friends and service providers about ALOHA. Let them know what ALOHA means to you and how participation has affected your ability to live better with hearing loss.
Connecting With Hearing Loss During COVID-19
Hear and Connect Better On Videoconference Calls with Hearing Loss
Center for Hearing and Communication
Click the link above to connect with someone at the Center for Hearing and Communication! They will walk you through how to use virtual communication step by step! Gain help connecting your technology so you can stream your virtual meetings directly to your devices! This site also offers a variety of other tips for navigating Zoom and other similar platforms. Including captioning options and ways to improve audio quality during calls!
Challenges with Face Masks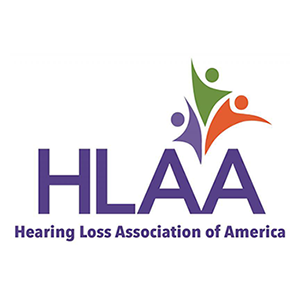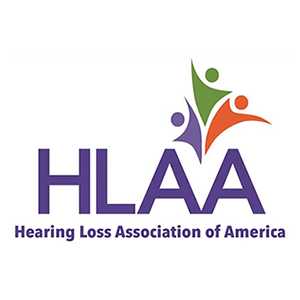 Face Masks and Hearing Loss: Practical Tips and Strategies from HLAA
Communication Breakdown by Austin Counts: Tucson Weekly Article on the Challenges of Face Masks for the Deaf and Hard of Hearing:
Tips for Improving Audio Quality on Videoconferences
Click here to view a step-by-step guide for improving audio quality during virtual calls! Learn more about accessories and streaming devices that might help you!